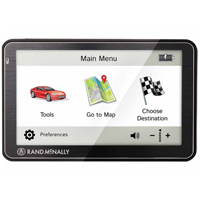 Rand McNally

Rand McNally Road Explorer 5 GPS Navigator - Refurbished
Overview
The Road Explorer 5 is a dedicated car GPS with award-winning Rand McNally navigation, trip planning tools, exclusive travel content, and more. In the address book you can sort by name, distance, or date added; create map icons and address book groups. A fuel log tracks your fuel purchases and calculates fuel economy. And with a quick planner you can calculate time, distance, and cost for trips between any two cities.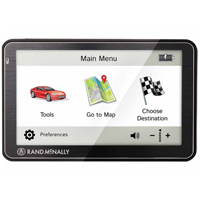 Rand McNally Road Explorer 5 GPS Navigator - Refurbished
Usually ships in 1-3 business days.