Arozzi

Arozzi Visione VX500 Gaming/ Computer Glasses - Black
Overview
Introducing Visione, Arozzis latest product to enhance productivity, comfort and longevity for PC gamers and other power users. Visione glasses reduce artifacts from electronic screens and increase clarity. They reduce eye fatigue and therefore allow you to focus more on your games and having fun. These glasses filter over 99% of UV rays and have photo sensitive lenses. They also block up to 50% of shortwave blue light in the critical 400nm-500nm frequency range.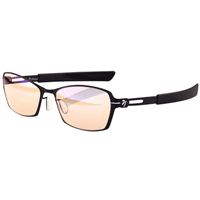 Arozzi Visione VX500 Gaming/ Computer Glasses - Black
Usually ships in 1-3 business days.