ASUS

ASUS GeForce RTX 2060 TUF Gaming Overclocked Dual-Fan 6GB GDDR6 PCIe 3.0 Graphics Card
at St. Davids StoreSold Out

Overview
The ASUS TUF Gaming GeForce RTX 2060 stacks durability, compatibility, and performance to bring reliable 3D horsepower to the TUF Gaming ecosystem. Stand-out features include Auto-Extreme Technology, TUF compatibility testing, and two fans with Dual-ball bearings and IP5X dust resistance.
See Other NVidia GPU Based Video Cards
View recommended items
View next items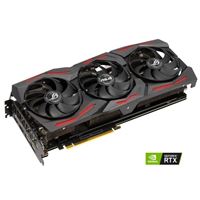 ASUS GeForce RTX 2060 ROG Strix EVO Overclocked Triple-Fan 6GB...
$359.99
Save $5.00
$354.99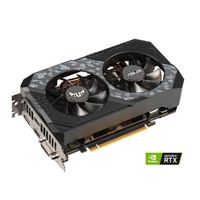 ASUS GeForce RTX 2060 TUF Gaming Overclocked Dual-Fan 6GB GDDR6 PCIe 3.0 Graphics Card
at St. Davids StoreSold Out