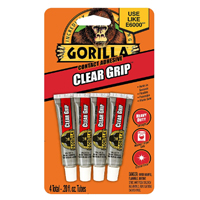 Gorilla Glue

Gorilla Glue Clear Grip Contact Adhesive Waterproof 0.2 ounce - 4 Pack
Overview
Gorilla Clear Grip is a flexible, fast-setting, crystal clear contact adhesive that creates a strong, permanent bond. Gorilla Clear Grip is paintable and waterproof making it great for projects both inside and out! Build, create, repair!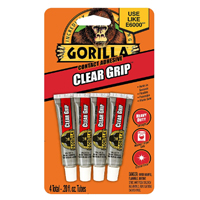 Gorilla Glue Clear Grip Contact Adhesive Waterproof 0.2 ounce - 4 Pack
Usually ships in 1-3 business days.