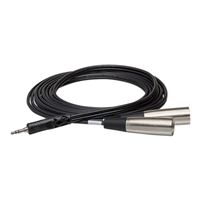 Hosa Technology

Hosa Technology Stereo 3.5mm TRS to Dual XLR Cable 9.9 ft. - Black
Overview
This Hosa Mini-Phone Male to 2 XLR Male Y-Cable can be used to split a stereo signal from your personal portable player (e.g. walkman, MP3 player, etc.) to a stereo system with XLR jacks.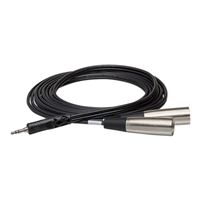 Hosa Technology Stereo 3.5mm TRS to Dual XLR Cable 9.9 ft. - Black
Usually ships in 5-7 business days.