RCA

RCA FM Dipole Antenna
Overview
This FM dipole antenna improves FM reception and can be used to replace the antenna FM receiver. Flexible design makes it easy to place the antenna in a convenient location.
Thinking of leaving your cable provider?

You'll find helpful articles and FAQs about cutting the cord in our Tech Center.
---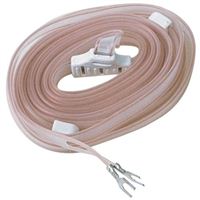 RCA FM Dipole Antenna
Usually ships in 1-3 business days.