Nest

Nest Detect Motion Detector
Overview
Secure you home with the Nest Detect from Nest by placing it on a wall, window, or door. This diminutive device is capable of detecting motion up to 15' away when it's placed on a wall, or when a door or window opens and closes if it's placed there. When placed on a door, it will detect both motion, and when it opens and closes. Quiet Open enables you to open a door while your home alarm is set without triggering the alarm. In addition, the Pathlight feature will briefly illuminate the area when you walk past the Detect, and will turn off once you've walked away from it. This device works at altitudes up to 10,000'. A CR123 lithium battery is included.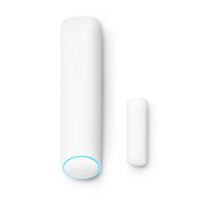 Nest Detect Motion Detector
Usually ships in 1-3 business days.