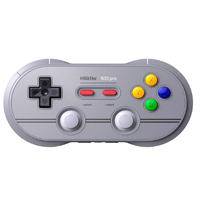 8Bitdo

8Bitdo N30 Pro2 Bluetooth GamePad (6 Edition)
Overview
The 8Bitdo N30 controller is suitable for use on Nintendo Switch (1.0.0 or higher), Windows (7 or higher, Bluetooth 4.0 or higher), Steam (Windows 7 or higher, macOS 10.9 or higher), Mac OS (10.7 or higher), Android (4.0 and higher), Raspberry Pi (Bluetooth 2.0 or higher) and 8Bitdo Retro Receivers! The Gamepad is equipped with all functions, including analog controllers, and can be used wirelessly with Bluetooth and has a USB-C connection. The controller also has Rumble functions and motion controller support.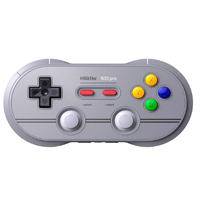 8Bitdo N30 Pro2 Bluetooth GamePad (6 Edition)
Usually ships in 1-3 business days.