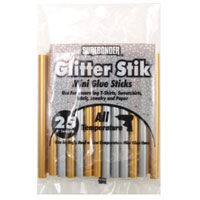 SureBonder

SureBonder CO-25GS Mini Size 4" Gold and Silver Hot Glue Stick 25 Pack
Overview
Metallic Gold and Silver Surebonder All Temperature Mini Glue Sticks are Made In The USA. These 4" length, .027" diameter glue sticks are perfect for, but not limited to, decorating T-shirts, Sweatshirts, Fabric, Jewelry, Home Decor and more. You receive 25 sticks that can be used in Dual Temperature, High Temperature or Low Temperature Glue Guns.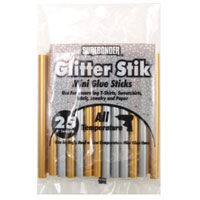 SureBonder CO-25GS Mini Size 4" Gold and Silver Hot Glue Stick 25 Pack
Usually ships in 1-3 business days.