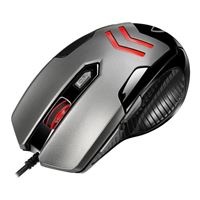 Adesso

Adesso iMouse X1 Multi Color 6 Button Optical Ergonomic Gaming Mouse with 6 Foot USB Cable Wire and 4 Levels DPI Switch
Overview
Experience new levels of productivity and excitement with The Adesso iMouse X1 Multi-Color 6-Button Gaming Mouse. It features multiple built-in colors, that are accessible with a touch of a button. It tracks with an optical sensor which lets you work with better speed and accuracy. In addition, the iMouse X1 includes a 4 distinct levels of DPI resolution (800, 1600, 2400, 3200) . You can easily switch between these DPI resolutions with the DPI Switch button. On top of all these features, it is driver-less and has a built in thumb rest which provides great control, response and comfort with minimal hand movement.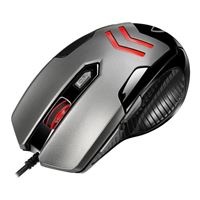 Adesso iMouse X1 Multi Color 6 Button Optical Ergonomic Gaming Mouse with 6 Foot USB Cable Wire and 4 Levels DPI Switch
Usually ships in 5-7 business days.