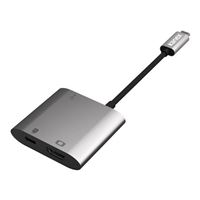 Kanex

Kanex USB-C Multimedia Adapter
Overview
Add a 4K HDMI port and USB port to your MacBook while simultaneously charging with the Kanex Multimedia Adapter. Connect an HDMI cable to mirror or extend your desktop onto an external TV or monitor. Kanex's hub features a USB 3.1 Gen 1 port that outputs up to 5 Gb/s for speedy data transfer. It can also delivery of up to 60W of power.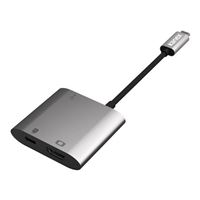 Kanex USB-C Multimedia Adapter
Usually ships in 1-3 business days.