Sengled

Sengled Element Classic Hub-Controlled A19 Dimmable LED Bulb
Overview
Simply add the hub to your home WiFi network then add the Element bulbs to the hub. The hub is wireless and can be placed anywhere in your home that has WiFi coverage. Each hub can support up to 50 Element bulbs. Use the app or your voice through Amazon Alexa to control the lights.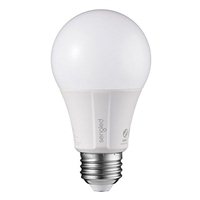 Sengled Element Classic Hub-Controlled A19 Dimmable LED Bulb
Usually ships in 1-3 business days.