NetGear

NetGear Orbi RBW30 Whole Home WiFi System AC2200 Satellite Add-on
Overview
Orbi is the simplest and smartest way to enjoy high-speed WiFi in every corner of your home. Each Add-on Orbi Satellite easily expands your Orbi WiFi System to cover up to an additional 1,500 square feet with strong WiFi signals. Innovative Tri-band WiFi helps maximize the Internet speeds available in your home.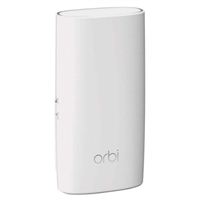 NetGear Orbi RBW30 Whole Home WiFi System AC2200 Satellite Add-on
Usually ships in 5-7 business days.