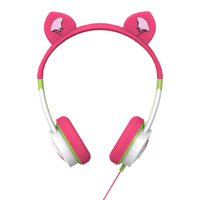 Zagg

Zagg Little Rockers Kitten Headphones - Pink
Overview
The Little Rockerz Costume headphones display features which enhance the listening experience. Due to a built-in volume limiter the headphone volume wont go above 85 decibels. The 1.2-meter cable offers plenty of length for your kids to really get into the fun while the coiled cable offers plenty of length and stays out of the way. The soft and comfortable earpads are gentle on sensitive skin and the added buddy jack allows children to share devices and fun moments.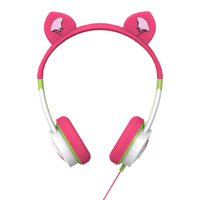 Zagg Little Rockers Kitten Headphones - Pink
Usually ships in 1-3 business days.