CLX CLX SET Gaming Desktop PC

Intel Core i9-9900K Processor 3.6GHz; NVIDIA GeForce RTX 2080 8GB GDDR6; 16GB DDR4-2400 RAM; 960GB SSD
Buy select RTX 20 Series video cards, desktop, or laptop, get Modern Warfare
at Cambridge StoreNot Carried

Overview
Intel Core i9-9900K Processor 3.6GHz
NVIDIA GeForce RTX 2080 8GB GDDR6
16GB DDR4-2400 RAM
960GB SSD
Microsoft Windows 10 Pro
No matter what your choice of digital battleground, the CLX SET can see you through to Supremacy! With its powerful gaming Eight-Core 9th Generation Intel Core i9-9900K 3.6GHz processor, 16GB of quick-as-lightning DDR4 memory and it is whole new reinvented NVIDIA GeForce RTX 2080 8GB graphics, the CLX SET has what it takes to deliver the performance and ultimate gaming experience you demand. The RTH8B00I CLX SET is housed in a sleek white mid-tower gaming case featuring a full metal exterior and tempered glass side panel with beautiful RGB ring fans, plus comes with genuine MS Windows 10 Professional 64 Bit OS installed on its 960GB Solid State Drive.

For a limited time, Buy a qualifying GeForce RTX 20-Series graphics card, gaming desktop, or gaming laptop., Get Call of Duty®: Modern Warfare®
The stakes have never been higher. Become a lethal Tier One operator with the power of NVIDIA GeForce RTX. The revolutionary RTX platform maximizes your performance and visual fidelity on PC with real-time ray tracing and super-powerful AI processing. As you delve into clandestine covert operations that affect the global balance of power or showcase your skills against the toughest enemies in fierce multiplayer battles, GeForce RTX delivers the ultimate PC gaming experience.
*Terms and Conditions apply.
Offer good through December 2, 2019 or while supplies last. © 2019 NVIDIA Corporation. All rights reserved. NVIDIA, the NVIDIA logo, GeForce RTX, and NVIDIA Turing are trademarks and/or registered trademarks of NVIDIA Corporation in the U.S. and other countries. Other company and product names may be trademarks of the respective companies with which they are associated. © 2019 Activision Publishing, Inc. ACTIVISION, CALL OF DUTY, and MODERN WARFARE are trademarks of Activision Publishing, Inc. All other trademarks and trade names are property of their respective owners.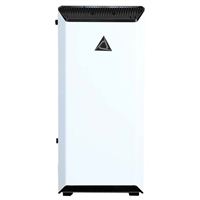 CLX SET Gaming Desktop PC

Intel Core i9-9900K Processor 3.6GHz; NVIDIA GeForce RTX 2080 8GB GDDR6; 16GB DDR4-2400 RAM; 960GB SSD
at Cambridge StoreNot Carried