Seagate

Seagate DJI Copilot 2TB Laptop-free BOSS Drive
Overview
Photographers, videographers, drone pilotsyouve got enough equipment to lug around. DJI Copilot is here to ease the load and usher you into the world of BOSSthats Backup On-Set Solutions. With your DJI Copilot BOSS drive, youll spend more time shooting and adventuring, and less time stuck behind a computer. The DJI Copilot takes in-field backup into the world of computer-free convenience with direct ingestion, mobile file management, and mobile device charging capability.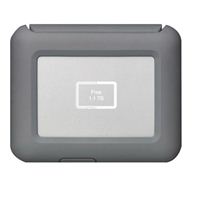 Seagate DJI Copilot 2TB Laptop-free BOSS Drive
Usually ships in 1-3 business days.