Emerge

Emerge 3-in-1 Mobile Gaming Bundle
Overview
Transform your phone into a full-sized controller with the 3-in-1 Mobile Gaming Kit. It is designed to revolutionize the way you play by merging the classic, console-gaming feel with the convenience of mobile. Now you can experience the best of both worlds, and elevate your gaming performance. Components can be used together or separately. Compact and portable for on the go gaming. Designed to maximize your gaming performance FPS, RPG, MOBA and console port compatible.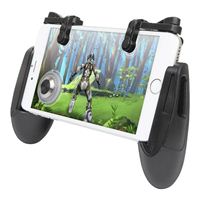 Emerge 3-in-1 Mobile Gaming Bundle
Usually ships in 1-3 business days.