Samsung

Samsung SJ55W 34.1" UW-QHD 75Hz HDMI DP FreeSync LED Monitor
Overview
With a screen resolution of 3440x1440 pixelsapproximately 2.4 times the density of Full HDthe SJ55W delivers razor-sharp images. And with more pixels to display content, you can view more of your webpages and documents at once without scrolling or zooming out.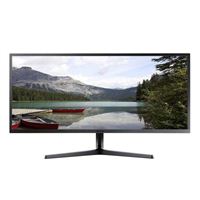 Samsung SJ55W 34.1" UW-QHD 75Hz HDMI DP FreeSync LED Monitor
Usually ships in 1-3 business days.