Corsair

Corsair Hydro XG7 RGB 2080 Ti GPU Water Block
Overview
The CORSAIR Hydro X Series XG7 TRX 20-SERIES GPU Water Block is a total conversion copper water block for Nvidia GeForce RTX 20-Series graphics cards, unlocking the true potential of your GPU. Precision CNC milled nickel-plated copper construction, integrated RGB lighting and a fully transparent flow path combine amazing cooling and stunning looks.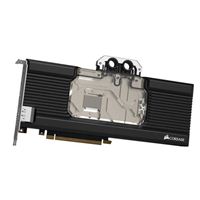 Corsair Hydro XG7 RGB 2080 Ti GPU Water Block
Usually ships in 1-3 business days.