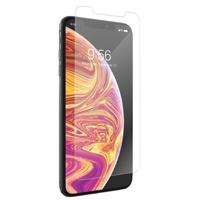 Zagg

Zagg InvisibleShield Glass+ Case Friendly Glass Screen Protector for iPhone XS Max
Overview
Protect your iPhone XS Max with the InvisibleShield Glass+ Screen Protector from ZAGG. This tempered glass protector features ZAGG's Ion Matrix Technology, which provides advanced impact and shatter protection. Its long-lasting, oil-resistant technology guards against smudges and smears without sacrificing readability. Additionally, the InvisibleShield Glass+ features reinforced beveled edges that are designed to prevent chips and cracks for a smoother appearance and seamless touch.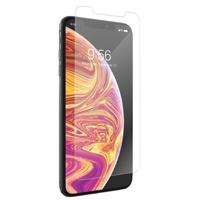 Zagg InvisibleShield Glass+ Case Friendly Glass Screen Protector for iPhone XS Max
Usually ships in 1-3 business days.