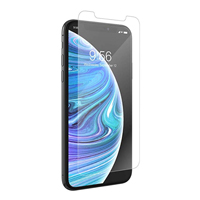 Zagg

Zagg InvisibleShield Glass+ Anti-Glare Glass Screen Protector for iPhone X / XS
Overview
What is the use of having a new phone if you cant see the screen? Glare from the sun and other light sources can prevent you from enjoying your phone the way it was intended. Fortunately, you dont have to tilt your phone any more to avoid glare thanks to Glass+ Anti-Glare. Not only does its matte finish mean light wont reflect off your devices screen, it also resists smudges and fingerprints, so you can always enjoy your phone screens original clarity.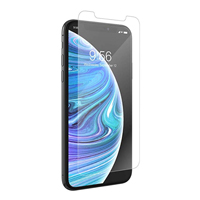 Zagg InvisibleShield Glass+ Anti-Glare Glass Screen Protector for iPhone X / XS
Usually ships in 1-3 business days.