Gigabyte

Gigabyte Z390 Gaming X LGA 1151 ATX Intel Motherboard
Save $30 when bundled with a compatible eligible processor
Overview
GIGABYTE is offering a tested and proven platform that ensures proper compatibility with profiles up to 4000MHz and beyond. To create a seamless VR experience GIGABYTE GAMING Motherboards offer the best features to make your virtual reality feel like your actual reality.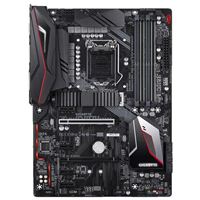 Gigabyte Z390 Gaming X LGA 1151 ATX Intel Motherboard
Usually ships in 1-3 business days.