Laut

Laut Glitter Case for iPhone XR - Confetti Party
Overview
Glitter lovers, attention please! This Liquid Glitter series here is ready to turn your world into something fancy and magical. Hold them in your hands and shake them up! The reflective confetti glitter inside the case delivers a luxurious feel and look. With the eye-catching moving glitter, even the slightest movements make them shine brighter than ever before. Not only do they look good - these cases were also designed with durability in mind. Crafted with soft TPU and a hard polycarbonate shell, its extremely durable. A dreamy style with 360 degree protection - where fashion meets function.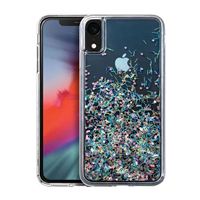 Laut Glitter Case for iPhone XR - Confetti Party
Usually ships in 1-3 business days.