Wenger

Wenger MarieBelle Laptop Backpack fits Screens up to 16" - Charcoal Heather
Overview
Wengers stylish MarieBelle 16 in. Laptop Backpack provides supreme protection, comfort and convenience for the woman on-the-go. From protectively transporting up to a 16 in. laptop, carrying all your needs and essentials, you will never tire of this rugged versatile bag.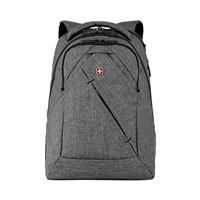 Wenger MarieBelle Laptop Backpack fits Screens up to 16" - Charcoal Heather
Usually ships in 5-7 business days.