Inland

Inland Grip Clip Air Vent Phone Mount w/Qi Wireless Charging - Black
Overview
A small car charger/ mount, attaches to your cars vent for a strong hold. It provides wireless charging to compatible devices. With an output of 1-1.2A @ 9VDC, it can charge at the same rate as a conventional wire charger.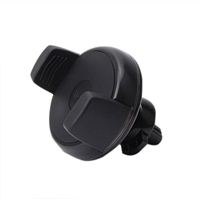 Inland Grip Clip Air Vent Phone Mount w/Qi Wireless Charging - Black
Usually ships in 1-3 business days.