Inland

Inland USB Type-C Male to 3.5mm Female Headphone Jack Adapter - White
Overview
This product is designed to enable you to play audio from your phone with type-c interface on your headphones and earphone with 3.5mm aux ports. It is easy to install to your device. Small tangle free design makes it convenient to carry so you can enjoy your music anywhere.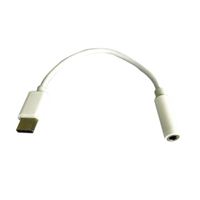 Inland USB Type-C Male to 3.5mm Female Headphone Jack Adapter - White
Usually ships in 1-3 business days.