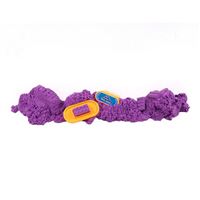 Relevant Play

Relevant Play Mad Mattr Quantum Pack 10 oz. Purple
Overview
S-t-r-e-t-c-h your creativity to the max with Mad Mattr, an addictive, super-soft modeling compound that shapes easily. Make whatever comes to mind! Press it, mold it, knead it, stretch it, squeeze it, paint it, sculpt it, float it, sink it, or just pull it slow and watch it flow! Not only is Mad Mattr perfect for relaxing and calming, but it's also great for strengthening fingers, hands, wrists and more. And clean-up is a breeze, since it sticks to itself and not to you. Plus, it never dries out no matter how long it is left out. So, it can be used over and over again, providing endless, fun-filled hours of stretchy, open-ended play. Its unique, non-toxic formula is gluten, casein, and wheat free. Available in six (6) colors, red, pink, purple, blue, green, teal, this futuristic dough can be mixed together to create and build even more Mad Mattr fun. Each sold separately. Ages 3 and up. WARNING: Choking Hazard. Small Parts. Not for children under 3 years.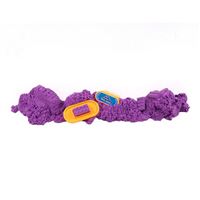 Relevant Play Mad Mattr Quantum Pack 10 oz. Purple
Usually ships in 5-7 business days.