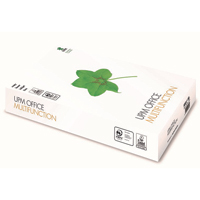 UPM UPM UPM Office Multipurpose Paper

8.5" x 11" (Letter); 97 Brightness; 20 lb; 500 Sheets
Overview
8.5" x 11" (Letter)
97 Brightness
20 lb
500 Sheets
Choose UPM Office cutsize papers when you need to be absolutely sure to produce optimal printing quality. Suitable for anything from superior quality color print outs to functional high speed copying. Crisp clear print results. Vivid brightness. PFEC certification, ISO 9706 Superior printability and runability. High definition of details. For inkjet, copier, laser printers and fax.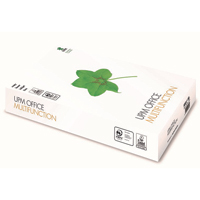 UPM UPM Office Multipurpose Paper

8.5" x 11" (Letter); 97 Brightness; 20 lb; 500 Sheets
Usually ships in 1-3 business days.