FitBit

FitBit Charge 3 Fitness Tracker Charging Cable
Overview
Keep your Fitbit Charge 3 charged so youll never miss a step! This slim charging cable easily packs into purses, backpacks and more, and plugs into any USB port, so you always have the power you need to track your routine.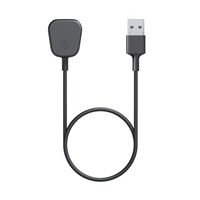 FitBit Charge 3 Fitness Tracker Charging Cable
Usually ships in 5-7 business days.