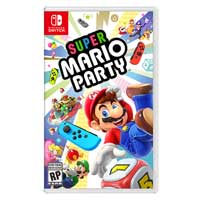 Nintendo

Nintendo Super Mario Party (Switch)
Overview
The party comes to Nintendo Switch in this complete refresh of the Mario Party series! The Mario Party series is coming to the Nintendo Switch system with super-charged fun for everyone! The original board game style has been kicked up a notch with deeper strategic elements: like specifc Dice Blocks for each character. The game also introduces all-new ways to play: including Joy-Con controller enabled minigames: and new modes to enjoy with family and friends.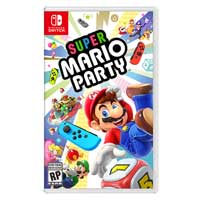 Nintendo Super Mario Party (Switch)
Usually ships in 5-7 business days.