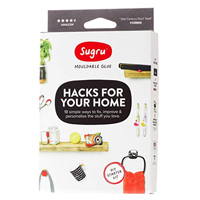 Sugru

Sugru Hacks for Your Home Kit
Overview
The Hacks For Your Home Kit is a collection of 18 genius ideas inspired by people from all over the world. It combines some of the most popular and most useful Sugru hacks for your home, complete with step-by-step instructions in a handy booklet. Buy it for yourself or as a gift for the most deserving hands-on person in your life.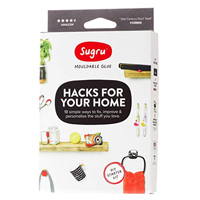 Sugru Hacks for Your Home Kit
Usually ships in 1-3 business days.