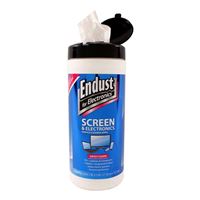 Endust

Endust Screen & Electronics Cleaning Wipes - 70 Wipes
Overview
These LCD & Plasma Monitor Cleaning Wipes from Endust are soft, pre-moistened, and non-abrasive, ensuring that your screen will be cleaned without sustaining any damage. The anti-static wipes are alcohol- and ammonia-free, can be safely used on anti-glare screens, and won't leave streaks behind. A total of 70 are included. The wipes are made in the U.S.A.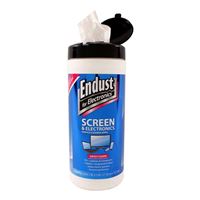 Endust Screen & Electronics Cleaning Wipes - 70 Wipes
Usually ships in 5-7 business days.