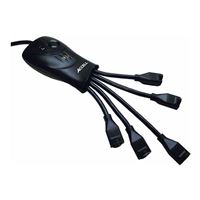 Accell

Accell Powersquid Flexible Surge Protector - 5 Outlets, 3-Foot Cord, 1080 Joules, UL Listed - Black Grounded Extension Cord Power Strip
Overview
The PowerSquid Surge Protector and Power Conditioner is the safe and easy way to provide 1080 joules of surge protection to your sensitive electronics. The PowerSquid accommodates up to 5 bulky transformer plugs with ease, providing more flexibility than a standard surge protector.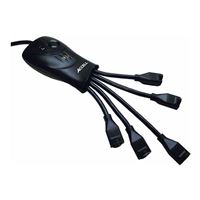 Accell Powersquid Flexible Surge Protector - 5 Outlets, 3-Foot Cord, 1080 Joules, UL Listed - Black Grounded Extension Cord Power Strip
Usually ships in 5-7 business days.