Samsung

Samsung MUF-64AB/AM FIT Plus 64GB - 200MB/s USB 3.1 Flash Drive
Overview
Designed to plug in and stay. Expand your storage with the FIT Plus, a compact flash drive, seamless and unobtrusive. Instant storage for your laptops, tablets, TV's, car audio systems, gaming consoles, and more.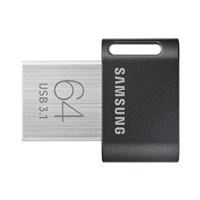 Samsung MUF-64AB/AM FIT Plus 64GB - 200MB/s USB 3.1 Flash Drive
Usually ships in 5-7 business days.