Eclipse Enterprise

Eclipse Enterprise 3 in 1 Stud Finder
Overview
The Eclipse 3 in 1 Metal/Voltage/Stud Detector is a perfect tool for Professional Electricians & DIY users. It uses electronic signals to locate the exact position or studs, ceiling joists, AC wires and metal through drywall, concrete and other common wall materials. Once the edge of the stud is detected it emits audio and visual signals via LCD display to allow you to easily pinpoint the center position.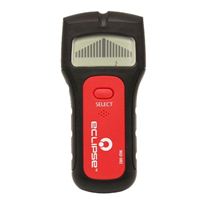 Eclipse Enterprise 3 in 1 Stud Finder
Usually ships in 5-7 business days.