WD

WD Red 8TB 5400RPM SATA III 6Gb/s 3.5" Internal NAS Hard Drive
Overview
Theres a WD Red drive for every compatible NAS system to help fulfill your data storage needs. Built for single-bay to 8-bay NAS systems, WD Red packs the power to store your precious data in one powerhouse unit. With WD Red, youre ready for whats next.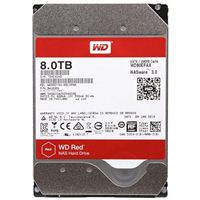 WD Red 8TB 5400RPM SATA III 6Gb/s 3.5" Internal NAS Hard Drive
Usually ships in 1-3 business days.