Cirago

Cirago iSpin Phone Grip and Stand - Silver
Overview
The iSpin is a multi function phone ring works great as a smartphone kickstand. You can rotate it 360 degrees and swivel it 180 degrees to any viewing angles and enjoy your face time or watch videos and movies. Hold the smartphone securely to prevent accidentally dropping the phone. With the ring you can also spin the phone for dazzling effects, or reduce stress by spinning the phone ring for fun.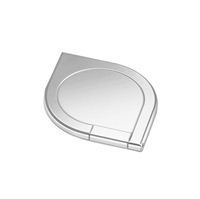 Cirago iSpin Phone Grip and Stand - Silver
Usually ships in 1-3 business days.