MSI

MSI Clutch GM70 RGB Gaming Mouse
Overview
When it comes to those decisive game-changing moments, you need the right gear to clutch victory from the jaws of defeat. MSI Clutch series GAMING mice use the best components to make sure you can depend on your mouse. So that when the moment comes, you are ready to Clutch!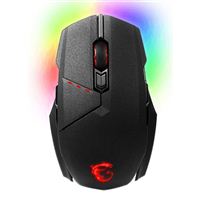 MSI Clutch GM70 RGB Gaming Mouse
Usually ships in 1-3 business days.