Intel

Intel Core i7-8086K Coffee Lake 5.0 GHz LGA 1151 Limited Edition Boxed Processor

Overview
Equipped with Intel Turbo Boost Technology 2.0, your computer will have the power and responsiveness to help your productivity soar. Experience amazing gaming performance, seamlessly edit and share 360 video, and enjoy fantastic 4K Ultra HD entertainment all with the lightning speed data transfers of Thunderbolt 3 technology.

40 Years of Technology Innovation - Intel 8086 Processor
The 8th Gen Intel® Core™ i7-8086K Limited Edition processor celebrates the 40th anniversary of Intel introducing the x86 architecture with the Intel 8086 micro processor, which formed the foundation for modern computing.
About the Intel Core i7-8086K Processor
The Intel Core i7-8086K Limited Edition processor is more than just a commemorative processor. It celebrates Intel's legacy of industry-leading performance by featuring our first 6-core, 12-thread processor with integrated graphics in an 1151-pin package supporting a 64-bit instruction set.
The Intel Core i7-8086K processor is also the first Intel processor to deliver up to 5.0GHz single-core turbo frequency out of the box, fully unlocked for overclocking. The higher frequency allows for improved single threaded performance to handle the most demanding games and consistently high frame rates, which can be utilized across several gaming and content creation applications.
In addition to commemorating the x86 architecture, the Intel Corei7-8086K processor celebrates another major milestone: Intel's 50th anniversary and its role in the technology industry and in driving innovation.
About Intel
Intel (NASDAQ: INTC) expands the boundaries of technology to make the most amazing experiences possible. Information about Intel and the work of its more than 100,000 employees can be found at newsroom.intel.com and intel.com.
Altering clock frequency or voltage may damage or reduce the useful life of the processor and other system components, and may reduce system stability and performance. Product warranties may not apply if the processor is operated beyond its specifications.Check with the manufacturers of system and components for additional details.
Intel and the Intel logo are trademarks of Intel Corporation in the United States and/or other countries.
See Other Socket 1151 CPUs
View recommended items
View next items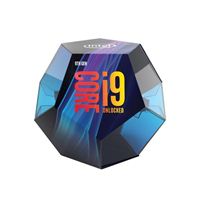 Intel Core i9-9900K Coffee Lake 3.6GHz Eight-Core LGA 1151 Boxed...
$699.99
Save $400.00
$299.99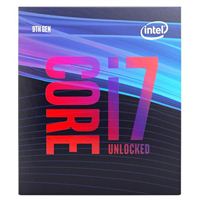 Intel Core i7-9700K Coffee Lake 3.6GHz Eight-Core LGA 1151 Boxed...
$499.99
Save $280.00
$219.99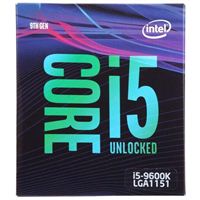 Intel Core i5-9600K Coffee Lake 3.7GHz Six-Core LGA 1151 Boxed...
$299.99
Save $130.00
$169.99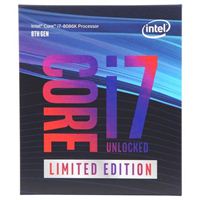 Intel Core i7-8086K Coffee Lake 5.0 GHz LGA 1151 Limited Edition Boxed Processor