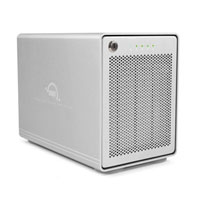 Other World Computing

Other World Computing Mercury Elite Pro Quad RAID 4-Bay Storage Enclosure
Overview
Designed to put the power of choice in your hands, the OWC Mercury Elite Pro Quad packs an unprecedented combination of USB connectivity, universal drive bays, and advanced SoftRAID capabilities into a whisper-quiet aluminum enclosure. Whatever your workflow needs, the Mercury Elite Pro Quad has the flexibility to take your storage capacity, performance, and data security to a whole new level.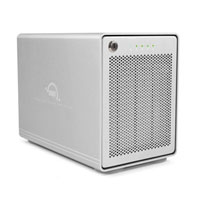 Other World Computing Mercury Elite Pro Quad RAID 4-Bay Storage Enclosure
Usually ships in 1-3 business days.