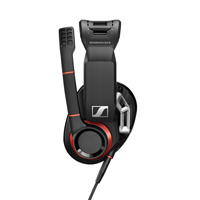 Sennheiser

Sennheiser GSP 500 Professional Gaming Headset
Overview
The GSP 500 gaming headset delivers high-fidelity sound with incredible spatiality for a truly immersive gaming experience. Its open acoustics and advanced ergonomics ensure superior wearing comfort, while the new and robust design includes a 2-axis metal hinge system and an adjustable headband for a custom fit as well as a noise-cancelling broadcast quality mic for crystal-clear communication.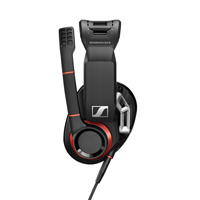 Sennheiser GSP 500 Professional Gaming Headset
Usually ships in 1-3 business days.