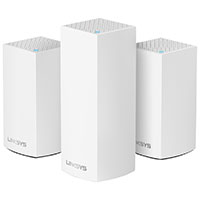 Linksys

Linksys Velop Home Mesh WiFi System Bundle (Dual/Tri-Band Combo) - WiFi Router/WiFi Extender for Whole-Home Mesh Network (3-pack, White)
at Marietta StoreSold Out

Overview
Linksys Velop is a high-performing modular mesh Wi-Fi system of nodes built to provide exceptional Wi-Fi coverage throughout your home. It sets up in minutes and delivers a flawless, ultra-fast, full-strength signal. Choose from white or black-whichever best complements your home electronics.
Thinking of leaving your cable provider?

You'll find helpful articles and FAQs about cutting the cord in our Tech Center.
---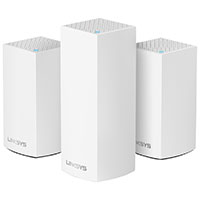 Linksys Velop Home Mesh WiFi System Bundle (Dual/Tri-Band Combo) - WiFi Router/WiFi Extender for Whole-Home Mesh Network (3-pack, White)
at Marietta StoreSold Out