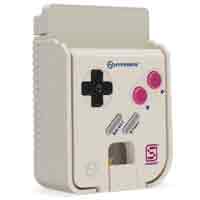 Hyperkin

Hyperkin SmartBoy USB-C
Overview
Play your old-school Game Boy and Game Boy Color games on your Android smartphone with the Smartboy Mobile Device from Hyperkin. This device is compatible with USB Type-C-equipped Android phones and accepts both NTSC and PAL Game Boy cartridges. Since it's bus-powered and doesn't require any batteries, simply insert your phone and game, and you're all set. Moreover, it's also compatible with other apps and games from the Google Play app store. Please note that configurations for such apps may vary.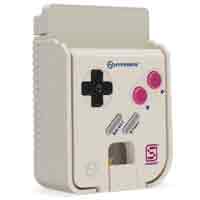 Hyperkin SmartBoy USB-C
Usually ships in 1-3 business days.