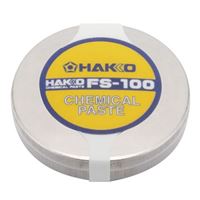 Hakko

Hakko FS-100 Tip Cleaning Paste
Overview
Hakkos FS-100 Tip Polish is specially formulated to easily remove oxide from soldering tips. The Hakko FS-100 paste re-tins oxidized soldering iron tips and is 100% Lead-Free. The flux does not contain Diammonium phosphate and does not leave a corrosive residue.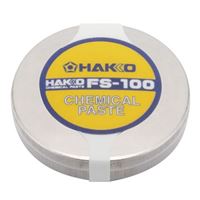 Hakko FS-100 Tip Cleaning Paste
Usually ships in 5-7 business days.