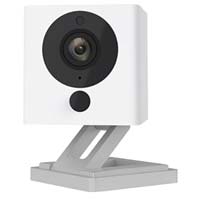 Wyze Labs

Wyze Labs WyzeCam V2 Indoor; 1080p Resolution; 30 ft. IR Range; WiFi Connectivity
Can function as a webcam.
Find out how
, or see store for details.
Overview
Indoor
1080p Resolution
30 ft. IR Range
WiFi Connectivity
AC Powered
WyzeCam delivers fast, clear, live stream footage direct to your smartphone via the Wyze App (iOS and Android), day or night. With motion and sound detection you can receive an alert anytime your WyzeCam detects sound and motion, and view up to 14 days of saved alert videos for free - no monthly fees or subscription required. Plus, you can add a microSD card (sold separately) to enable continuous recording and schedule custom time lapse videos, and use 2-way audio to talk and listen through your WyzeCam. Wyze Cam v2 works with Alexa. Control Wyze Cam Pan with your voice by saying, "Alexa, show me the Living Room" to view a live stream from your camera.
How to use a Wyze Cam V2 as a Webcam
With the huge shortage of webcams going on right now because of COVID-19, Wyze is providing a special firmware option to use their Wyze Cam V2 as a standard webcam. The following instructions will show you how to flash the firmware on your Wyze Cam for this purpose.
Things to know:
Wyze Cams are not designed for this type of use normally. This is a special circumstance and Wyze has created this solution to aid people who have not been able to get a normal webcam.
Once you flash the firmware, you will not be able to connect it to the Wyze app anymore, which means you can't use it as it was originally designed.
This is a new, quick solution and it is not something Wyze plans to support long-term and create fixes for. There is no guarantee of compatibility and you may experience bugs or issues. If you are experiencing issues, you will have to use this as-is and deal with those as best you can.
To use the Wyze Cam V2 as a Webcam, you will need:
How to flash the firmware:
While your camera is powered off, insert the Micro SD card preloaded with firmware file on it (16GB preloaded Micro SD card provided by Micro Center, SKU 415141).
While holding the setup button, plug in to power using the provided Micro USB cable and AC power adapter - continue holding the setup button for 3-6 seconds until the light turns solid blue, and then release the button. If your finger slips off the setup button prior to receiving a solid blue light, you will have to re-do this process.

Wait for 3-4 minutes. The camera will reboot and the status light will change to flashing blue on / off. This means the firmware has successfully been flashed.
Unplug the Micro USB from the Wyze Cam.
Now using the USB A to A M/M cable, plug the camera in to your computer.


Note – the Micro USB to USB-A included with your Wyze Cam only provides power and will not enable webcam functionality with your computer.
Some users have reported the need to use the Micro USB cable and AC power adapter in addition to the USB A to A M/M cable to provide necessary power for the camera to function.

You will know it worked if the device shows as HD USB Camera on your computer.


For Windows users, open Device Manager and check under Camera at the top. You can get to Device Manager in Windows 10 by right-clicking your Start button then clicking Device Manager.

In Windows 7 you can open control panel, click Hardware and Sound then click Device Manager.



For Mac users, click your Apple Menu on the top left, click About this Mac, then click System Report. Click Camera on the left and you should see HD USB Camera listed.



Using the Wyze Cam as a webcam
In the software you are using for your webcam (Zoom, Skype, etc.) change the camera source device to HD USB Camera. The Zoom app is pictured in this example:

Change the microphone input to HD USB Camera if you don't have a separate mic.

Note: Microphone audio may be low when using the Wyze Cam's built in mic. You may need to adjust the input volume level sensitivity in your software to compensate for this.
---
Wyze Cam V2
Night Vision
With F2.0 aperture, IR-CUT filter, and four 850nm infrared LEDs, WyzeCam's enhanced night vision delivers clarity up to 30 feet away even in total darkness.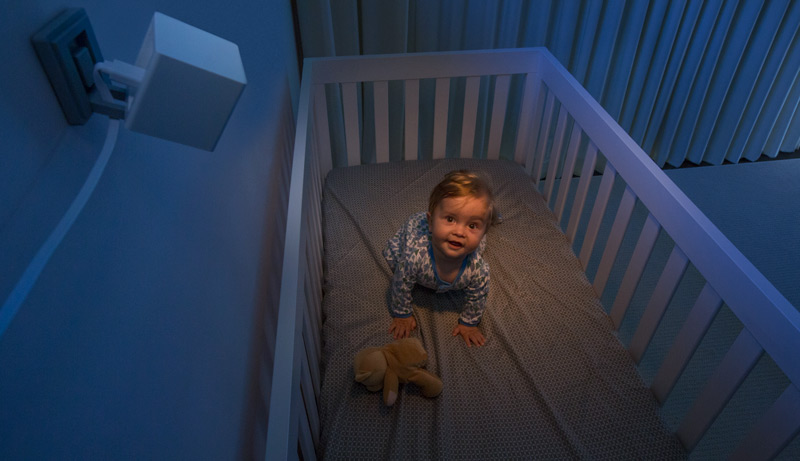 Unique, Flexible Design
The innovative 3-axis design allows your WyzeCam to point in any direction. Use the included metal plate and adhesive tape with your camera's magnetic base to mount it anywhere – no screws required.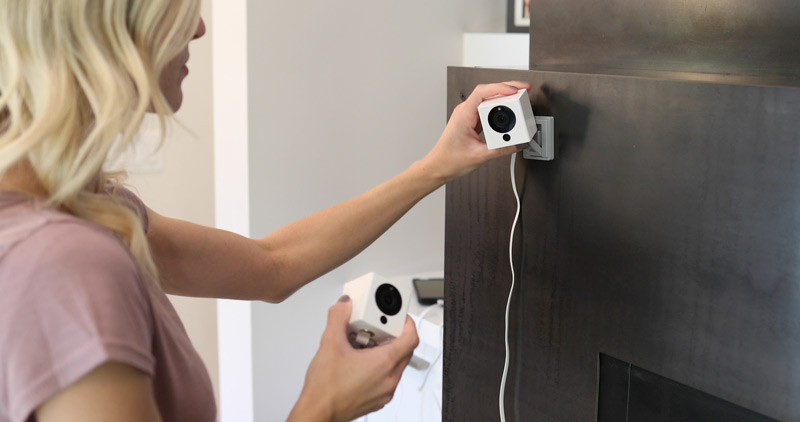 2-Way Audio
Use the built-in speaker and microphone to listen and talk to your loved ones, furry friends, or visitors.
Continuous Recording
Use a microSD card (not included) for continuous recording and storage. The camera will overwrite the oldest files when the microSD card is filled.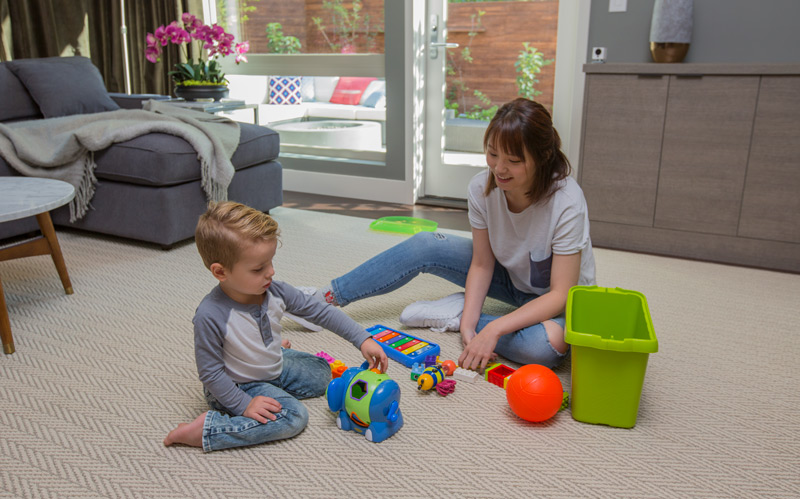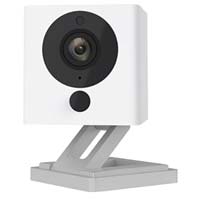 Wyze Labs WyzeCam V2 Indoor; 1080p Resolution; 30 ft. IR Range; WiFi Connectivity
Usually ships in 5-7 business days.