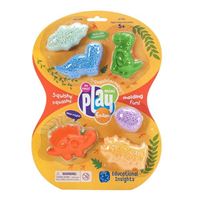 Educational Insights

Educational Insights Squashformers Dinosaurs Playfoam
Overview
Squish, squash, and sculpt fantastic Playfoam creations with Suishformers! Each set includes 4 pods of mini Playfoam and 2 shaped silicone molds. Non toxic Playfoam never dries out, so kids can create again and again. Flexible non stick molds for a more successful crafting experience. Encourages creative and imaginative play.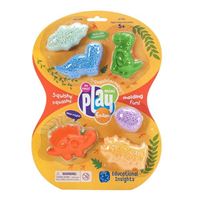 Educational Insights Squashformers Dinosaurs Playfoam
Usually ships in 5-7 business days.