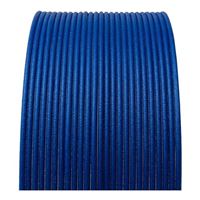 Proto-Pasta

Proto-Pasta 1.75mm Blue Matte Fiber HTPLA 3D Printer Filament - 0.5kg Spool (1.1 lbs)
Overview
A bold alternative to Carbon or Glass Fibers, Blue Matte Fiber HTPLA uses plant fibers for a brilliant finish in both artistic and technical parts with no special hardware required! Based on Proto-pasta HTPLA, this Matte Fiber version can be heat treated to retain more stiffness to higher temperatures. Dimensional stability is improved compared to HTPLA without fibers. The plant-based fibers improve adhesion of glues and coatings. Performance is similar to Carbon Fiber HTPLA but processing of Matte Fiber does NOT require a wear resistant nozzle.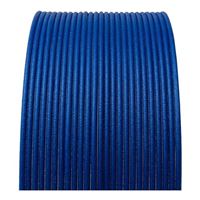 Proto-Pasta 1.75mm Blue Matte Fiber HTPLA 3D Printer Filament - 0.5kg Spool (1.1 lbs)
Usually ships in 5-7 business days.