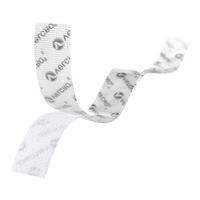 Velcro

Velcro Thin Fastener Strips 4 Pack 3.5" x 0.75" - Clear
Overview
VELCRO Brand Thin Clear fasteners blend into surfaces for an inconspicuous look. Use them to discreetly attach, secure and mount items. Clear hook and translucent loop require no need to match fastener color to your decor or project. Clear fasteners feature a low profile closure and are great for glass and plastic surface application Easy to use, durable and strong! These press-on fasteners deliver strong holding power. Unmatched versatility. Perfect for smooth surfaces! It is even water resistant. Use it indoor and outdoor. Stronger adhesive, longer lasting and more durable than other brands. Perfect for around the house, classroom, office and garage! Unlimited possibilities for organization and crafts/crafting. Available in a wide variety of sizes and colors, for any application.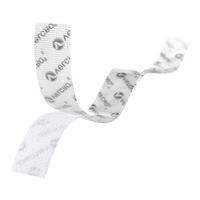 Velcro Thin Fastener Strips 4 Pack 3.5" x 0.75" - Clear
Usually ships in 5-7 business days.