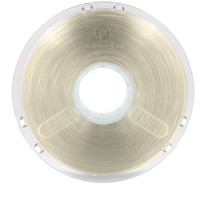 Polymaker

Polymaker PolySmooth 1.75mm Transparent PVB 3D Printer Filament - 0.75kg Spool (1.6 lbs)
Overview
PolySmooth 3D printer filament is the first 3D printable filament engineered for layer free post-processing. PolySmooth 3D filament is compatible with all filament-based 3D printers and prints under similar conditions as PLA filament. PolySmooth 3D filament is compliant with RoSH,REACH,PAHs. We have taken our experience from PolySupport and engineered PolySmooth with the same support removal properties. Easily break away support from PolySmooth's surface and once your model is polished there is no scar left on the surface. PolySmooth 3D filament features well balanced mechanical properties, outperforming ABS and PLA filament on most attributes, making it an ideal material for everyday 3D printing.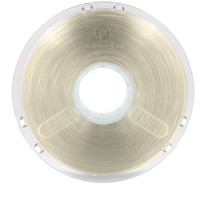 Polymaker PolySmooth 1.75mm Transparent PVB 3D Printer Filament - 0.75kg Spool (1.6 lbs)
Usually ships in 1-3 business days.