Adafruit Industries

Adafruit Industries Proto Cape Kit for Beagle Bone
Overview
Add some circuitry to your Beagle Bone or Beagle Bone Black with our lovely Proto Cape. If you have a 'Bone you need one of these! This PCB fits neatly on top of a Beagle Bone, without getting in the way of the Ethernet jack, and provides a breakout to both 46 pin headers - with individual numbering to keep them straight.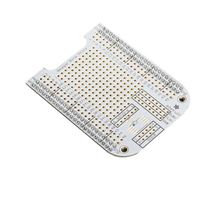 Adafruit Industries Proto Cape Kit for Beagle Bone
Usually ships in 1-3 business days.